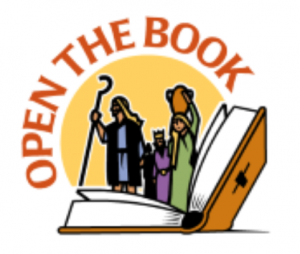 Open the Book is a ministry project which offers primary school children an opportunity to hear the major stories of the bible presented in a lively, dramatic, engaging & enjoyable manner.

Our team here at West Road Church is made up of

Nancy Jordan, Elaine Bishop, Barry Metcalf, Colin Denton and Peter Rogerson.

Each term we have 4 or 5 visits to Westgate Community School.

We ask that you hold the team and its work in your prayers.   If you would like to know more,  please contact any member of the current team.